Mother's Day has come and gone, and I am pleased to announce that Psycho-Mom did not make an appearance!
Turns out that I am not that different from Bruce Banner, who works hard to keep his alter ego – Marvel Comics Superhero, The Hulk – at bay when he is subjected to emotional stress.
Granted, I still attend a 12-Step Program for Psycho-Moms in recovery; and yes, I brought (most of) my own gifts and balloons, but I digress. Overall things went swimmingly! And not once did I hide in a clothing rack!
We Now Interrupt Your Regularly Scheduled Broadcast to Bring You This Very Important Service Announcement:
If you tend to have Psycho-Mom Mother's Day tendencies (like I do), read this post for three practical tips to help you enjoy Mother's Day like a BOSS!
Now Back to Our Regularly Scheduled Programming.
Here is one of the Mom's Day mugs I bought myself . . .
I love this mug for its simple, yet bold message; but its truth can be a hard pill to swallow! It is a reminder that parenting isn't for cowards.
I wish I could Photoshop a beautiful background behind this mug for aesthetic purposes, but I don't know how to, so I'll have to "keep-it-real" and let the truth of this picture stand.
And so be it, because this picture represents our lives as moms: It displays how the everyday, nitty-gritty reality of our circumstances meets the truth of God's word – HEAD ON!
It represents:
the fact that I need God's word to help me start my day,
that I need God's wisdom to be a godly wife and mom, and
that I know where my help comes from – "my help comes from the Lord!" (Psalm 121:2)
But even though I know all of that – and I daily sip my coffee from one of my favorite mugs, as God's word washes over my heart – this motherhood gig is still hard!
It's hard because over the years I've discovered that "sissy parenting" is intuitive to my nature. I have learned that I am a conflict averse, peace maker; and while that might sound good in theory, it doesn't play out very well in the home where healthy conflict can not and should not be avoided.
Actually, the more I think about it, the more I see a pattern beginning to emerge. Once upon a time:
Apparently, I'm expert at avoidance and I do not handle emotional stress well. In general, that makes me a conflict averse, emotional wreck of a Sissy Mom!
Conflict? Emotional stress? NOPE!!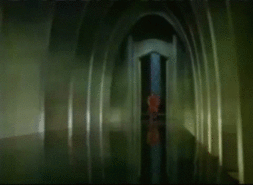 Thankfully, that's not where my story ends.
I may have started out in family-life as a sniveling, weak, scardy cat of a mom, but because of God's Word, prayer, the sanctifying process of the Holy Spirit, and the support and counseling of the Body of Christ, I've come a long way in my marriage and parenting journey.
I am not the mom I used to be. To God be the Glory!
And this is the because of the redemptive work of my savior, Jesus Christ, in my life.
---
Would you like to thrive in family life?
Click here to learn 5 characteristics of families that thrive!
---
Here's the low down, Yo!
›The problems that we face daily as wives and moms – they are no match for the wisdom that we receive from God's word.
›The frustrations we face in family life – they can not overcome a wife or mom who is filled with the Holy Spirit and is looking to the Lord for wisdom in her family affairs.
Now, because of the redemptive work of the Cross – this is the new me (on most days – minus the arthritis) . . .
Bam! Kapow! Take that, nitty-gritty life! (Sorry, I just had to!)
This work of God – that first transformed my heart, and then impacted my family – certainly did not happen over night.
Though my salvation was instant, it took years for the Holy Spirit to weed out many behaviors in my life that did not please Him, and consequently helped to tear down my home: anger, fits of rage, a heart of rebellion (not submitting to my husband), and (sadly) much more – and the sanctification process is still ongoing.
But I'm so grateful that God never quit on me, and He continues to prune me so that I become more like His son, Jesus Christ every day. And if He did it for me, He'll do it for you, because He does not show favoritism (Acts 10:34).
Personal Reflections
I'm not really Cat Woman…I'm definitely more like that arthritic, sword wielding cat. But over the years I have grown spiritually and have seen God do a marvelous work of restoration in my family. You can click here to read more about that.
If you would like to flourish in family life, then get to know the Designer of the family and His instruction manual for family life. It all starts with a personal relationship with His son, Jesus Christ.
My relationship with Jesus Christ changed my life in every way. Without Christ, I would have lost my marriage and the family that I'm blessed with today. To read my testimony about how God got a hold of my heart, click here.
Thank you for joining me for Testimony Tuesday!
Tiffiney
My life verse: "Who am I, Sovereign Lord, and what is my family, that you have brought me [us] this far? – 2 Samuel 7:18
---
Holla Back, Ladies: Do you identify with the lion in the GIF, or the sword wielding cat? Do you have a testimony of how God has moved in your family's life? Post a comment below to share. I'd love to hear from you!
---
Come and check out where I party!